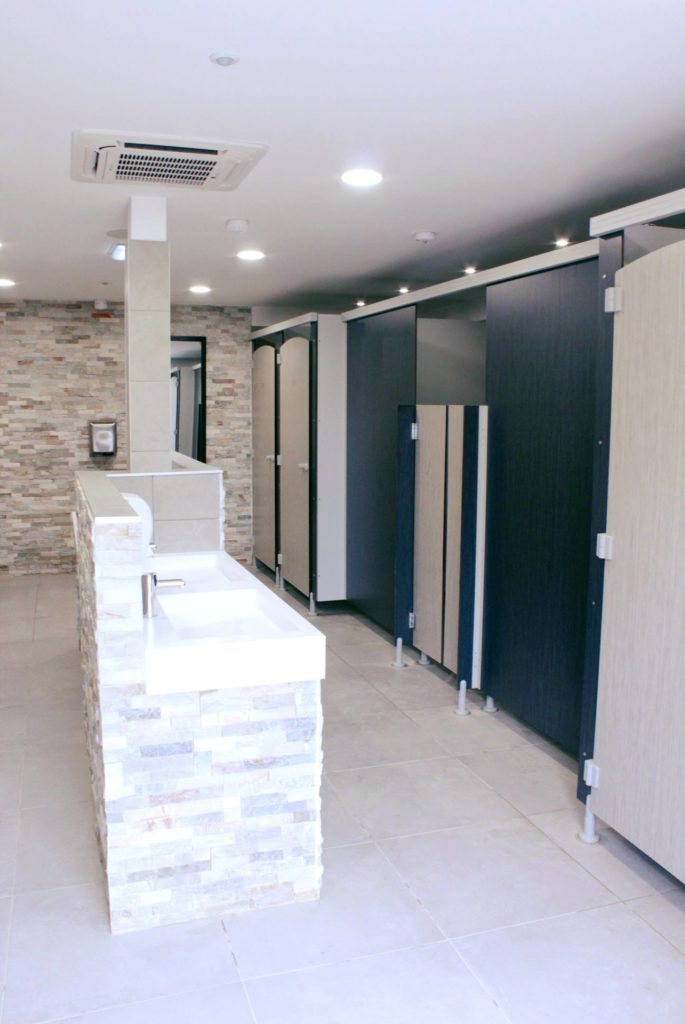 Modern washroom facilities
The campsite's washroom building was renovated in 2018 and offers all modern comforts!
At your disposal: hair dryer on rail, hand dryer, shower cubicles with washbasin, family cubicle (2
showers + 2 washbasins), toilet with paper provided, a sink to wash your shellfish, heating when
required, background music for greater intimacy.
Easy disabled access and cubicles.
Washing machines and dishwashers with token-based operation (purchase tokens at reception).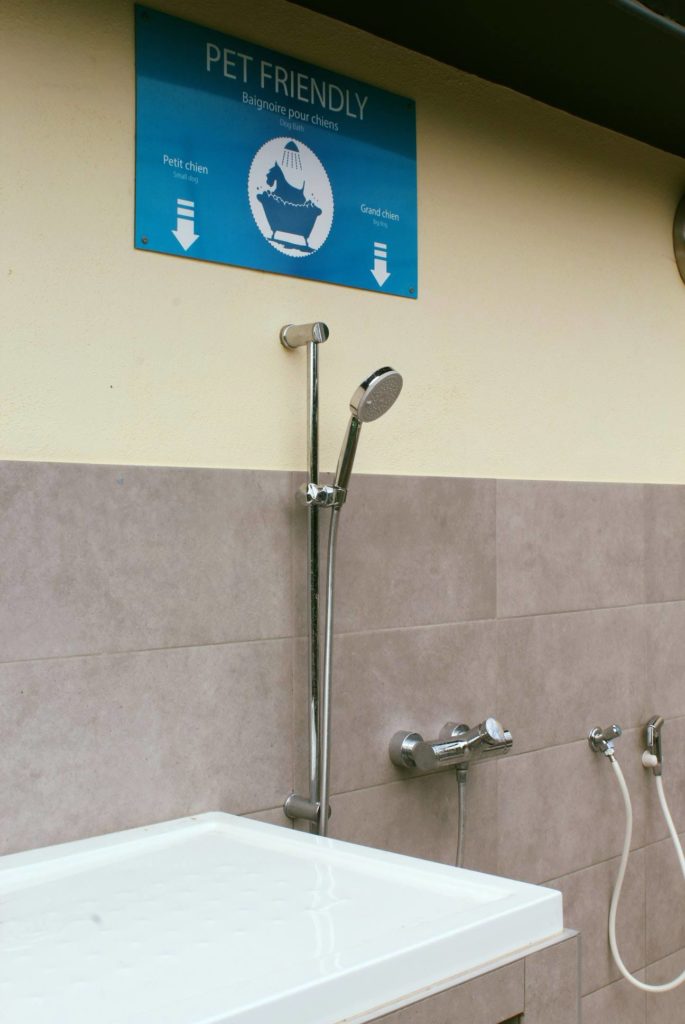 Dog showers
Holidays are made for relaxing – for everyone!
Even our canine friends can enjoy a good shower
when they come back from the beach!